The Anxiety & Depression Initiative advisory board is comprised of a group of talented & dedicated individuals. All of whom are passionate about the organization's mission to advocate for physical activity in the mental health community. Each of the below individuals brings their experience to the table to help make sure that the the organization carries out its mission in the most effective way possible.
Bridie Farrell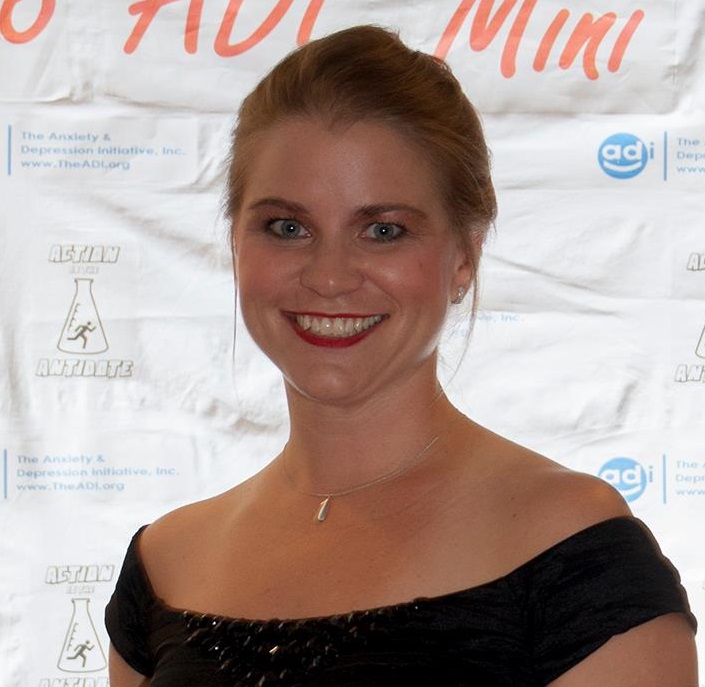 Bridie is a native New Yorker and former competitive speed skater who grew up in Saratoga Springs. She is a graduate from Cornell University with a Bachelor of Science degree in Policy Analysis and Management. Bridie began speed skating at age 6 and by age 15 was already nationally ranked. She competed in the 1998, 2002, 2006 and 2014 Olympic Trials, with achievements including being the former Women's American Record holder for the 3,000m relay, 1500m, and 3000m - a record she held for 10 years! Bridie is passionate advocate for the end of the sexual abuse of children. Her drive to protect the children of the world comes from a very personal experience. At the age of 15, she was the victim of sexual abuse by a trusted mentor and her life was forever changed. While she has hung up her professional skates at this point, she still remains an avid athlete despite her busy schedule. Physical activity remains a critical aspect of her life as a means to better both her physical and mental health.
Nina Glorie
Nina grew up in the Netherlands, she spent a year in Japan as an exchange student, and a year in China for her undergraduate studies in Asian Trade Management. She has been in the States since 2007, and calls New Jersey her home. Her days are filled with working as a program & membership manager at an international foundation in New York, where she has the pleasure of working with Fulbright students, artists, and museums, does fundraising, and organizes cultural and business events. She would like to continue to work in non-profit, and would like to obtain a Master of Arts in non-profit management. Outside of work she likes to go cycling, hiking and playing basketball with her son. Nina also enjoys running, and yoga. In her spare time she volunteers for a youth exchange program, and with the Anxiety & Depression Initiative. 
Dr. Michael Magwood
Dr. Michael Magwood provides true family wellness solutions to educate and adjust children and their families towards optimal health through natural chiropractic care. Dr. Magwood earned his Bachelor of Science in Kinesiology at the University of Waterloo, Canada, before earning his Doctorate at the New York Chiropractic College in 2000. His favorite patients are kids and he is certified by the International Chiropractic Pediatric Association (ICPA).  At his Pure Balance Centers, he provides neurological based chiropractic, auriculotherapy, and nutritional techniques to patients of all ages to improve their state of wellbeing and enhance mental and physical health.
Opening the
IM=X Pilates Studios
within his practices in Clifton and New York City has allowed Dr. Magwood to provide additional services to create and build upon optimal health. The center's physical therapy department also incorporates IM=X formats into its therapeutic exercise program. Dr. Magwood strives to help people feel less pain, but more importantly to teach them to think, speak and behave in ways that are truly uplifting and transformational in their lives. 
Jamie Miller
Jamie is a Licensed Practical Nurse, with licenses in multiple states. She is currently working as a Full-Time nurse for the Department of the Army while pursuing her Registered Nursing license with a Micro-Computer Application certification. Since its inception, Jamie has been a dedicated volunteer with The Anxiety & Depression Initiative and is committed to its important mission. She was a dancer for twenty-five years before hanging up her ballet slippers in 2011 and also enjoys hiking, biking, snowboarding, skiing, or just being outside in the fresh air.